Latest Industry News & Articles from IRInfo.org
IRINFO.ORG is a content-based web resource and on-line community dedicated to professionally promoting infrared thermography and related PPM, PdM and NDT technologies.
Latest News from Infraspection Institute
Since 1980, Infraspection Institute has provided training, certification, and support services for thousands of thermographers worldwide.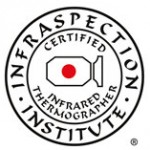 Simple Feed List: The supplied feed could not be fetched and/or parsed.