Jersey Infrared Consultants provide infrared inspection services for a wide variety of commercial and industrial applications. Although our "home" territory includes New Jersey, Pennsylvania including Philadelphia, Delaware, New York including all boroughs of New York City, and Connecticut, we work nation wide.
Our qualitative and quantitative infrared surveys are used for predictive/preventive maintenance, condition monitoring, failure inspection, and research and development by facilities throughout the United States.
All IR Surveys are performed by Infraspection Institute Certified Infrared Thermographers® using state-of-the-art equipment with direct traceability to the National Institute of Standards and Technology.
Jersey Infrared Consultants' safety compliance, background check, and drug screening programs are a part of our commitment to providing an unequaled level of client care and quality service.  Our diverse inventory of equipment and experienced staff allow us to customize infrared surveys to meet your facility's needs.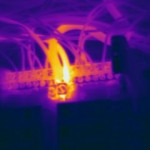 Infrared Inspection of Electrical Systems

Indoor & Outdoor Switchgear
Substations & Transformers
Data Centers
Power & Lighting Panels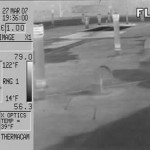 Infrared Inspection of Flat Roofs

Condition Assessment
Quality Assurance
Legal documentation
Storm damage investigation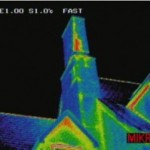 Infrared Inspections of Building Envelopes
Building Energy Loss
Moisture Surveys
EIFS Wall Systems
CMU Walls
LEED Certification documentation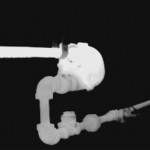 InfraSonic™ Inspections of Steam Systems
Steam Traps
Underground Piping
Refrigerant Lines
Heat Tracing Systems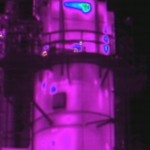 Infrared Inspections of Mechanical Systems
Rotating Equipment
Refractory Systems
Motors & Generators
Process Piping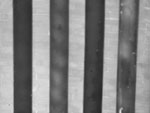 Infrared Inspections for Petrochemical Facilities
Storage Tank Levels
Heater Tubes
Process Piping
Steam Air Decoking