Jersey Infrared Consultants, a leader in commercial and industrial IR Inspections, provide specialized Infrared Surveys – Infrared Inspections Maritime Industry – that meet the unique needs of the maritime industry.
Common maritime applications for infrared thermography include:
• Infrared Electrical System Surveys
• Infrared Mechanical System Surveys
• InfraSonicTM Steam Surveys
• Infrared SOLAS Temperature Surveys
The maritime environment poses unique challenges when performing an Infrared Survey.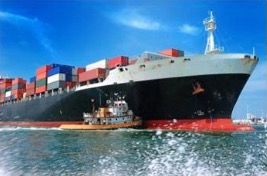 Mary Molle, Vice President of Operations, goes on to explain that safety, access, preparation, security clearance, and insurance are some of the topics that need to be addressed.
Work must comply with OSHA, NFPA 70E, and Site Specific Regulations, in addition to specific Maritime OSHA and the U. S. Coast Guard regulations.
With over 30 years of experience, state-of-the-art equipment, Level III Infraspection Institute Certified Infrared Thermographers®, and compliance with all industrial regulations, Jersey Infrared Consultants can meet all infrared applications for the marine industry.