Christopher J. Seffrin
Co-Director, Infraspection Institute
11/10/67 – 4/25/2012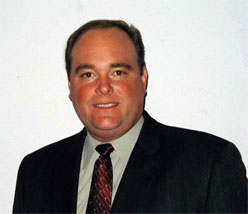 Christopher Seffrin, an Infraspection Institute Certified Infrared Thermographer® since 1988, was a co-founder of Jersey Infrared Consultants and a practicing thermographer with nearly 30 years experience as an infrared consultant.
Chris performed and/or managed thousands of Infrared projects nationwide. He was instrumental in developing Jersey Infrared Consultants' marketing and sales programs, as well as managing the field operations. He was also a member of ASTM and co-author of the Infraspection Institute series of Standards for Infrared Thermography.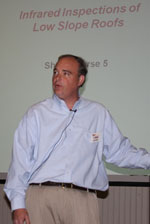 Chris was a dedicated professional with a true passion for thermography. He was outgoing and friendly and always willing to help clients in any way that he could. Chris's efforts helped to expand the science of infrared thermography and served as an inspiration to others within the infrared community.
Those who were fortunate enough to know Chris outside of the office were often invited to share in some of his favorite activities such as golf, baseball, and offshore fishing.
We at Jersey Infrared Consultants sincerely miss Chris and know that time will help to replace our sadness with fond memories. The ideals and ethics that we shared will continue to guide us as we move forward in the years to come.