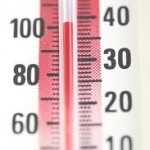 There is still time to prepare your facility's roof for winter; however, weather conditions will make completing the roof survey more challenging the closer we get to Winter.
Required conditions for a successful Infrared Flat Roof Moisture Survey include the following:
• Dry roof surface at sunrise
• Mostly sunny day that provides good solar loading
• Daytime high temperatures at least 40°F
• Winds of less than 15 mph
• No precipitation on the day of the Survey
The best candidates for infrared inspection are flat or low slope roofs where the insulation is located between the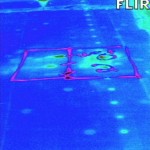 roof deck and the membrane and is in direct contact with the underside of the membrane. Roofs can have either a smooth or gravel surface, and be built-up or single-ply membranes. For smooth-surfaced roofs, a short wave imager will provide more accurate results especially if the roof is painted with a reflective coating. All infrared data should be verified by performing an invasive core sample or moisture meter reading.
With the onset of seasonably cooler weather, time is of the essence in scheduling your inspection. Calling us today will help ensure that you will have enough time to make necessary repairs prior to Winter's arrival.