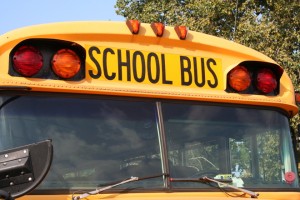 For many areas, September is a month of transition – cooler weather, leaves turning color, and children returning to school.
Over 56 million students are projected to be enrolled in U.S. schools this fall; over 70 percent will be under 15 years old. According to the National Highway Traffic Administration, one-fifth of all children 14 years of age and younger who die in motor vehicle crashes are pedestrians. On average, one pedestrian is killed in the United States every two hours.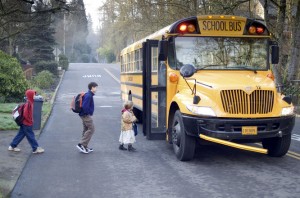 Morning can be a dangerous time for children, as they travel to the bus stop, ride their bike to school or walk along their routine path. Afternoon introduces additional risks as the ring of the final bell marks the sound of freedom for school-age children. Unfortunately, children are often distracted by thoughts of playtime or are unable to accurately judge traffic situations while on their journey home.
Keeping the following in mind can help protect everyone's safety:
Slow down in or near school and residential areas.
Drive with your headlights on – even during the day – so children and other drivers can see you.
Look for clues such as School Safety Patrols, Adult Crossing Guards, bicycles, and playgrounds, which indicate children could be in the area.
Always stop for school buses that are loading/unloading students.
Limit distractions such as cell phones, CD players or other devices that cause you to take your eyes off the road.
Practice extra caution in adverse weather conditions.
Pay particular attention near schools during the morning and afternoon hours.
Scan between parked cars and other objects for signs that children could dart into the road.
Remember, school's open – drive carefully. You can make a difference just by staying alert and taking the extra care while driving where children are present. For more info on driving safety, contact the Mid-Atlantic AAA.