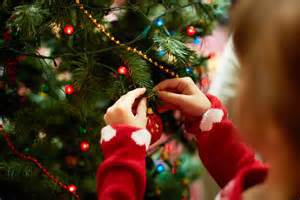 Our family Christmas Eve dinner has always been special, and it is even more so now that the "children" are older and rarely home together.  When I sent a group message asking for input on the Christmas Eve menu, a common answer came back from everyone, "We must have Grandpop's calamari – it's tradition!"
Traditions are important.  Whether sitting together on the sofa watching a Christmas movie, placing Grandma's special ornament on the tree, or baking a batch of cookies from an old family recipe, keeping traditions allows us to pass the special moments of our childhood holidays to the next generation.
As we approach the end of 2014, it is easy to allow life's demands to overshadow the Holiday Season.   We invite you to take time to enjoy traditions of the season.  Special memories made with family and friends are priceless.
On behalf of the Jersey Infrared Consultants, THANK YOU for allowing us to work with you during 2014.  May your holidays be filled with peace and joy, and the coming year filled with all the things that will bring you lasting happiness.
Lucia Beach & the Staff of Jersey Infrared Consultants