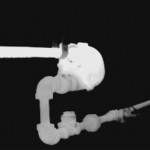 Check your steam system! Many sites produce or buy steam for heating or manufacturing purposes. Today's energy costs, combined with an average industry failure rate exceeding 50% of installed traps, your facility could be losing hundreds of thousands of dollars per year!
When performing an InfrasonicTM Steam System Survey, Jersey Infrared Consultants utilize BOTH infrared and ultrasound technologies to provide a facility with a detailed report of the condition of its steam system.
Combined with timely, effective repairs, steam trap surveys provide you with the information to eliminate energy waste, reduce your carbon footprint, and increase your bottom line.
Locating and repairing a single failed trap can pay for an entire survey.
Having performed InfrasonicTM Steam System Surveys for 30 years, Jersey Infrared Consultants is a leader in commercial and industrial Surveys. Our experienced Infraspection Institute Certified Infrared Thermographers® perform these surveys with state-of-the-art equipment, wearing the appropriate PPE, and in compliance with current industry standards.